Welcome to Stallings Polled Herefords
We have been passionate and ambitious about contributing to the Hereford breed since 1972. Our focus is to produce phonotypical structurally correct cattle that meet today's standards and desires for the commercial cattlemen, seed stock producer and the consumer at home. We have been able to accelerate our program with the technologies of artificial insemination and embryo transfer.

Our ranch is located in the southern part of the Willamette Valley in western Oregon, twenty minutes southwest of Eugene.

Want to Buy?
Interested in purchasing herefords for sale?
Visit our 'For Sale' page to see what's available.

Contact Us...
Greg & Therese Stallings • Greg Jr. & Amelia Stallings
85711 Pine Grove Road • Eugene, OR 97405



Check out our Herd Sires in the slideshow above. To learn more click on any Herd Sire's photo.
YEARLING HEIFERS, COWS
& COW/CALF PAIRS FOR SALE
Both for seedstock and commercial breeders.

- - - - - - - - - - - - - - - - - - - - - - - - - - - -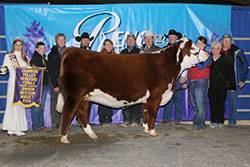 Holt 138X Sadie 226Z
Sired by SB 54E 75R Fusion 138X ET
Champion Polled Female Western Nugget, Champion Owned Heifer Western Nugget Junior Show & Champion Bred & Owned Heifer Western Nugget Junior Show.
Bred & Owned by Emilee Holt.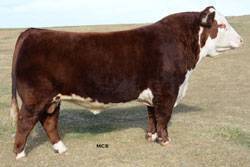 SB 54E 75R FUSION 138X ET
Semen is $25/straw and Certificates are $75
- - - - - - - - - - - - - - - - - - - - - - - - - - - -
VITA FERM SPECIAL



[ CLICK HERE FOR DETAILS ]